Over 8,000 acres of private land across five counties.
Ideal hunting geography.
This is where you land a monster Missouri buck.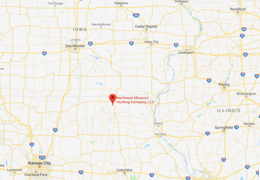 Northeast Missouri Hunting Co. is located in a region known for producing big bucks. Unlike neighboring states, Missouri offers licenses over the counter with no lotteries.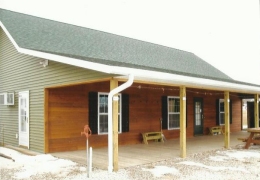 A lodge and two cabins offer accommodations for large or small groups, and include basic appliances, a small fridge, and an outdoor grill.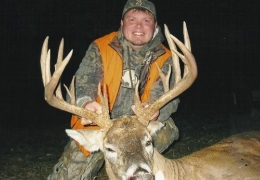 Our 5 and 6-day hunts are self-guided and include stands. We feature rifle, archery, and muzzleloader Whitetail hunts, as well as Spring Turkey and varmint hunting.
2023-2024 Dates
Whitetail
Archery: Sept. 15 - 20, Dec. 1 - Jan. 15
Rifle: November 11 - November 21
Pre-Rut/Rut Archery: October 20 - November 9
Muzzleloader: December 23 - January 2
Spring Turkey
April 17 - May 7
Contact Us
Northeast Missouri Hunting Company, LLC
15704 State Hwy Y
Greentop, MO 63546
Telephone: (660) 216-0439
Email: [email protected]